Course conditions
Sunday 04 October 2015:
Course: West Linton GC
Course open


For the latest updates
contact us
Welcome to West Linton Golf Club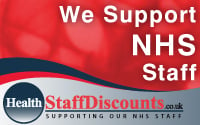 Our outstanding 18-hole, par 69 moorland course, situated on Slipperfield Moor above the conservation village of West Linton, meanders through breathtaking scenery and features an abundance of wildlife. Just 13 miles, a 20-minute drive down the A702, from the City of Edinburgh, the golf course is set away from the traffic whilst also being easily accessed by visiting golfers. The course boasts wonderful views of the Scottish Border countryside with the hills of Upper Tweeddale to the south, Mendick Hill to the south west and the Pentland Hills to the north.
West Linton Golf Club was recently voted the friendliest golf course in the Scottish Borders and truly is a golfing gem. The pro-shop at West Linton, run by the father and son team of Ian and Gareth Wright, offers a friendly welcome to all and the first class golf course is a joy to play as well as offering a challenge to all levels of golfing ability. The 18th hole is renowned for its difficulty and was recently voted the 10th hardest closing hole in Scotland by readers of Bunkered magazine. Originally formed as a 9-hole golf course in 1890, the renowned golf course architect James Braid advised on improvements to the course in 1926. The Club subsequently acquired additional land and became and 18-hole course in 1972.
West Linton is no stranger to breeding golfing talent with Open Championship qualifier Gareth Wright a professional and Honorary Member of the golf club. Gareth was also a member of the 2013 GB & Ireland PGA Cup team. Simon MacKenzie also an Honorary Member, was Scottish Amateur Champion in 1995 and a regular Scottish international. Open and US Masters Champion Sandy Lyle and Ryder Cup Captain Bernard Gallacher are also Honorary Members of the Club.
The club's well appointed clubhouse caters for all pre and post round needs and overlooks the closing three holes of the course.
The club welcomes visiting parties both during the week and at weekends although availability in respect of the latter is restricted. Society packages can be tailored to suit requirements and comprise expert catering as well as championship golf. Prizes and vouchers can be purchased from the pro-shop for presentations.
We are a friendly club, welcoming both members and visitors. if you need further encouragement, don't just take our word for it: http://www.ukgolfguide.com/west-linton-golf-club
For further information on the society packages offered please contact Club Secretary, Scott Mackay on 01968 660 970 or e-mail secretarywlgc@btinternet.com
We look forward to welcoming you for a round soon.
What's happening at West Linton Golf Club
How to find us
In the Pro Shop
Our Golf Pro
Ian Wright is a member of the 'Foremost' group of golf professionals and offers many products at exceptional prices. He has a weekly newsletter with special offers and you can now shop online at http://www.foremostgolfonline.co.uk/?affiliateid=231
Advertisement
West Linton Golf Club, Medwyn Road,
West Linton, Edinburgh EH46 7HN
Tel: 01968 660970 / Pro Shop:01968 660256
Email: secretarywlgc@btinternet.com